HOME
The Alluring Athleisure Brand Worth Sweating For
Hot take: sweating is sexy. And so is taking well-earned time out. lululemon is there for you on both counts, and basically everything you get up to in-between.
Unless you've been on a media blackout for the last few decades, you'll be acutely aware of the cult-status Canadian label. You can hardly grace a yoga studio (or a hipster brunch spot) without eyeing a pair of those celebrity-loved leggings or high-rise biker shorts. And, peer past the iconic activewear pieces, and you'll find heavenly-soft chinos, slick polos, and tank dresses reigning supreme, earning lululemon pole position in our everyday wardrobe. Cementing its spot in the sartorial hall of fame, lululemon has become synonymous with yoga and athleisure, sprinting to the top of everyone's favorite brands list since its inception.
Rewind to 1998. As the 2000s loomed ahead and the flamboyant Lycra unitards of the 80s were long gathering dust in the attic. San Diego native Chip Wilson headed north to—perhaps unknowingly—kick off a new activewear revolution. Sure, it may be a bold claim, but we think it's no coincidence that the cult athleisure trend erupted just a few short years after lululemon stepped onto the scene.
Learning from its fitness-obsessed customers and extracting every drop of first-hand insight to help understand their needs—both in and out of the yoga studio—lululemon (pronounced Loo-loo-lemon, by the way) flourished. What started as a little community yoga hub in Vancouver's hip Kitsilano neighborhood has now earned a global reach and committed A-list following—from Kim Kardashian to Kate Middleton.
But, although it was initially born to sweat in, lululemon's pieces don't just help us thrive on the mat. No. Designed to move with us and flow with our body in all the ways we love, the eye-candy leggings to the cool-guy chinos will see us through whatever our schedule entails. Elevated loungewear? Of course. Gym-ready sweat gear? You got it. So, whether we're in the mood for hyping up or it's time to slow down, this dynamic brand is hot on our pulse.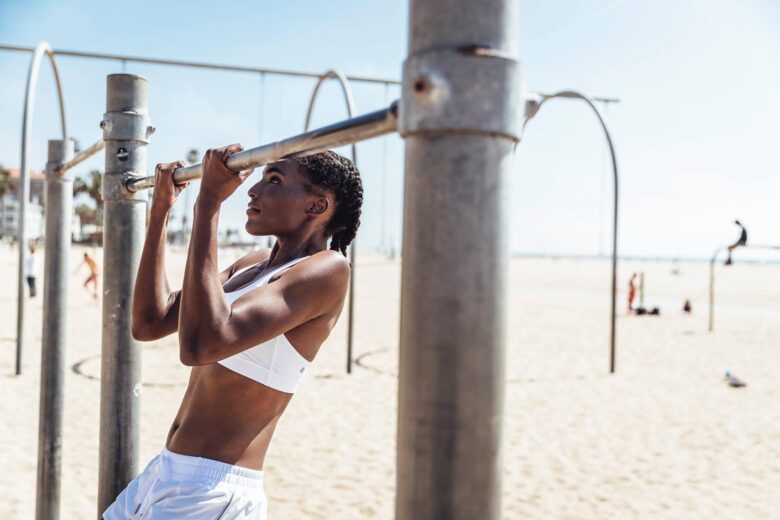 The "science of feel": The power of feeling good in what we wear
If you're anything like us, you'll know from experience that looking your best = feeling your best—and likely performing your best. This simple yet universal truth transcends fitness: Whether our day-to-day activities are chock-a-block-full or languid and lazy—show up feeling incredible, and you're set to rule the day.
lululemon perhaps understands this better than anyone. Creating athletic apparel that optimizes sensation and performance, we feel ready for anything as soon as we slip anything from this label on. It's like making the effort to do your makeup or dress up for a WFH day: you'll feel much more ready to tackle those back-to-back meetings and brainstorming Zoom calls.
And hey, remember when we said lululemon consulted its customers' expertise from Day One? That awesome habit is still very much alive and kicking today. Many of us wanted to feel free—unrestricted by far-too-tight or inflexible fabrics. The solution? The brand's Naked Sensation: delivered by the thoughtfully-engineered Nulu—a unique, creamy-feel fabric made with a four-way stretch and sweat-wicking abilities. Featuring barely-there light compression and a feel akin to having been brushed onto our body by a skillful artist, all we experience now is sheer liberation and unencumbered freedom of movement. In short? Bliss.
So, lululemon's pieces—from their butt-hugging leggings to their cute-as-a-button running shorts and throw-on hoodies—are designed to elevate our potential. Moving with us effortlessly throughout the day, we can hop from yoga mat to matinée, pilates class to PTA meeting, all in second-skin comfort and slick style.
Great fit(ness)
Imagine a workout buddy that can keep up with your pace (and take a break when you need to!). 
lululemon's is that perfect companion, whether we're getting down low in a dance class, hitting your 10k PB, stretching those achy muscles in downward dog, or seeing some glorious sights while hiking. Indeed, this activewear will never turn down the opportunity to get sweaty. 
With innovation at the forefront of design from the beginning, the athleisure brand crafts its fits with breakthrough fabrics that hug our bodies while allowing us all to stretch to our fullest. 
Whether we're sinking deep into box splits or getting flexy at barre class, lululemon clothes have us (and our dignity) covered. The perfect blend of flattering and functional, every piece offers a body-complimenting fit—ensuring we feel our best self while working towards those goals.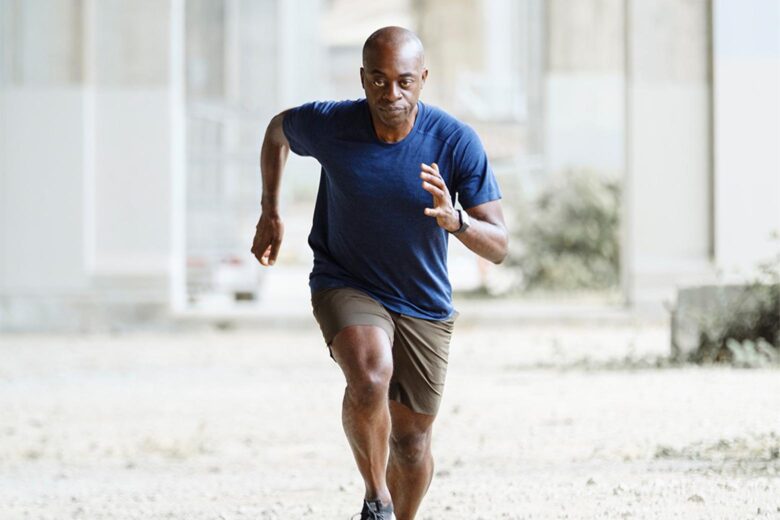 Wardrobe warriors for running laps and running errands
Whether you're a marathoner, a yogi or someone who would rather na-imma-stay at home than namaste, you'll find plenty to fall in love with at lululemon. The brand has options for a variety of sweaty pursuits and exercise intensities.
Don't sweat it, though: our curated, heart-pumping finds below make rocking athleisure easy peasy (lulu)lemon squeezy 🙂
For Women
lululemon Align High-Rise Pant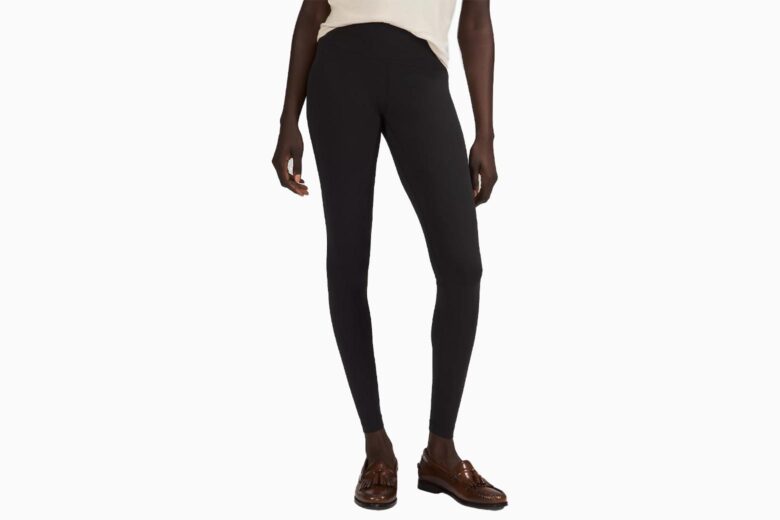 It is not a stretch to say that the Align High-Rise Pant from lululemon is a chameleon of a legging. Not only do these signature luluLemon leggings look good and feel amazing, but they're also versatile. Woven with Lycra fibers, these iconic pants move and stretch with us. So much so we tend to forget we're actually wearing them. 
We love how they pair perfectly with our favorite sports bra and how their high-rise cut makes our legs look longer. With a second-skin fit and (almost) weightless sensation, these leggings are the ultimate yoga partners—but they double as everyday wear and the perfect traveler pants. Pair with a cute sweater or an oversized Oxford shirt and oversized blazer for the ultimate model-off-duty look. 
| | |
| --- | --- |
| Feels like: | A skinny-dip into buttery-softness. |
| Best for: | Flowing through the day in the utmost comfort. |
Restfeel Women's Slide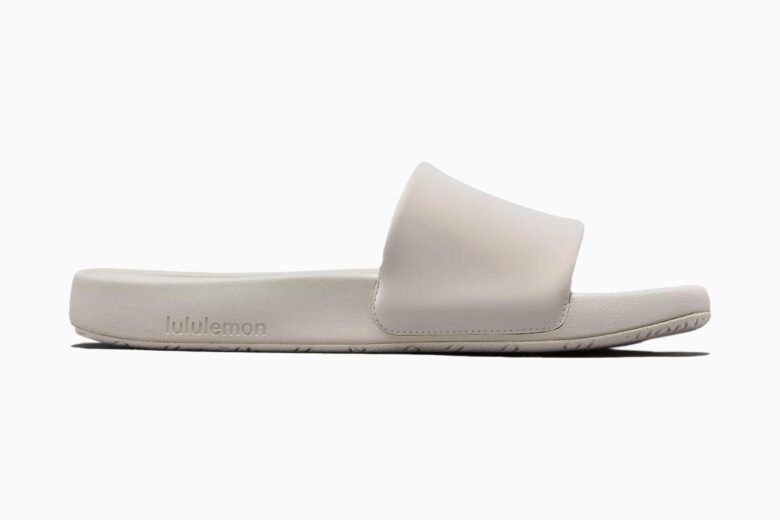 Is there a better feeling than slipping into your cozy bed after a long day. We think not. 
Should you feel the same, you're in luck—The Restfeel Women's Slide (just like its name suggests) is essentially that for your feet. Giving our hard-working feet a break, we love that the soothing and delightful comfort of these slides needn't be confined to our home. Designed with engineered foam lining for a sink-into-it sole, dual-density cushioning for post-workout recovery, and heel-to-toe grip to keep us standing strong wherever we're walking, these slides have us treading the pavement like we're walking on sunshine. 
| | |
| --- | --- |
| Feels like: | Barely-there barefoot bliss. |
| Best for: | Stepping into our best self. |
Everywhere Belt Bag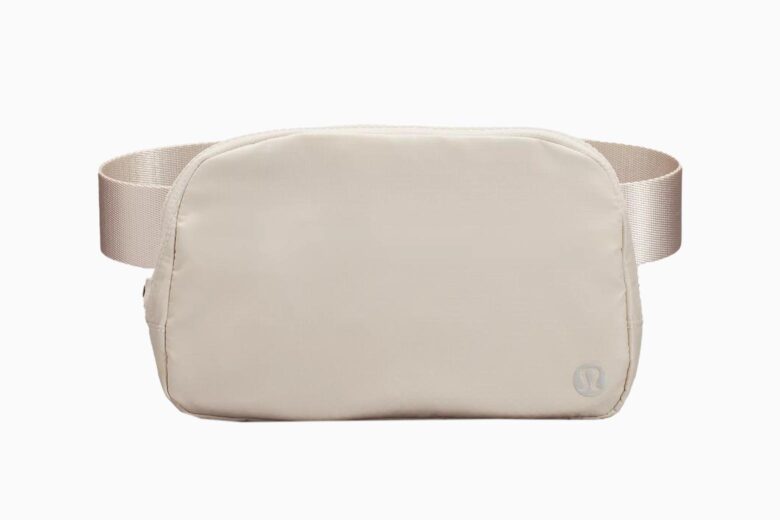 We (and A-listers everywhere) love the Everywhere Belt Bag. So much so, this humble, heavy hitter routinely and quickly sells out with every restock—even though it has a purchase limit per person. Freeing up our hands to chug that latte and check our Strava, this convenient belt bag sits on our waist like a natural extension of our body. 
Living up to its name—we have been wearing it pretty much everywhere—the Everywhere Belt Bag keeps essentials close and secure with its zippered pockets, while the water-repellent (and fully recycled) fabric means we can head out in rain or shine.
| | |
| --- | --- |
| Feels like: | Being gifted the ultimate freedom to move and flow. |
| Best for: | Happy-go-lucky and hands-free. |
Define Jacket Luon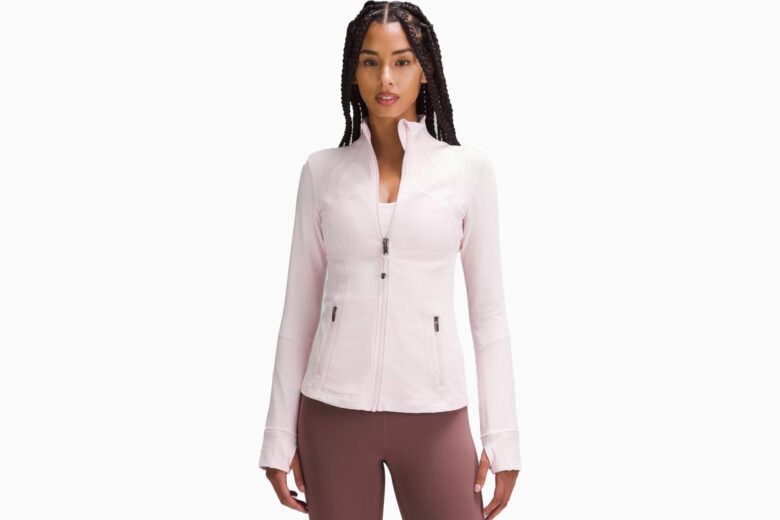 Layering-up doesn't have to mean losing our cool: the Define Jacket Luon keeps us warm on a cold morning jog while adding to—rather than detracting from—our workout aesthetic. The hip-skimming cut and slim fit hugs our curves, and the snug zipped pockets create the perfect handwarmers on a frosty hike. We love the mesh ventilation at the back; a subtle but effective addition that works like a charm to keep us cool-as-a-cucumber while we sweat.
| | |
| --- | --- |
| Feels like: | Slipping into A-game with perfect poise. |
| Best for: | Elevating your winter workouts. |
Swiftly Tech Short-Sleeve Shirt 2.0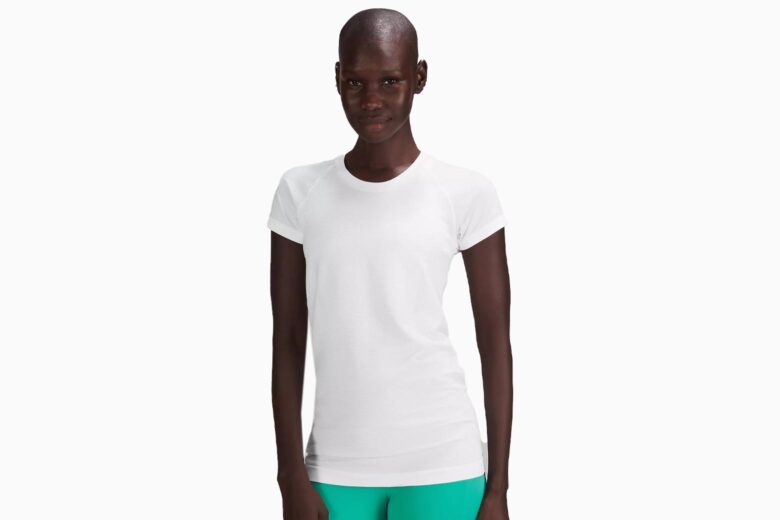 Every woman needs a go-to tee like Swiftly Tech Short-Sleeve Shirt 2.0 for when time is of the essence and we are running late for yoga class. Minimalism is key here, with a timeless round neck and cute cap sleeves built to outlive fickle fitness trends. Made with light fabric for enhanced breathability and added elastane for that satisfying stretch, this is a one-and-done workout top if ever we saw one.
| | |
| --- | --- |
| Feels like: | A breath of feather-light fresh air. |
| Best for: | Simple sweat style when running late—or just running. |
Wunder Train High-Rise Short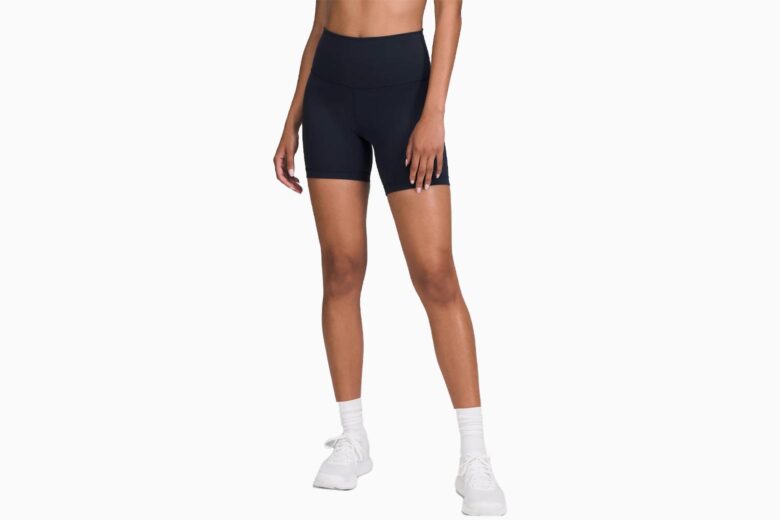 Damp clothes may prove we've worked out hard, but it does nothing for our comfort. The Wunder Train High-Rise Short is woven from lululemon's fastest-drying Everlux fabric, seeing us through the sweatiest of hot yoga sessions in bone-dry comfort. We appreciate the hidden drawcord tucked into the waist, so we can focus purely on our workout, knowing they'll stay put.
| | |
| --- | --- |
| Feels like: | Second-skin silk. |
| Best for: | Staying dry and distraction-free. |
Energy Bra Medium Support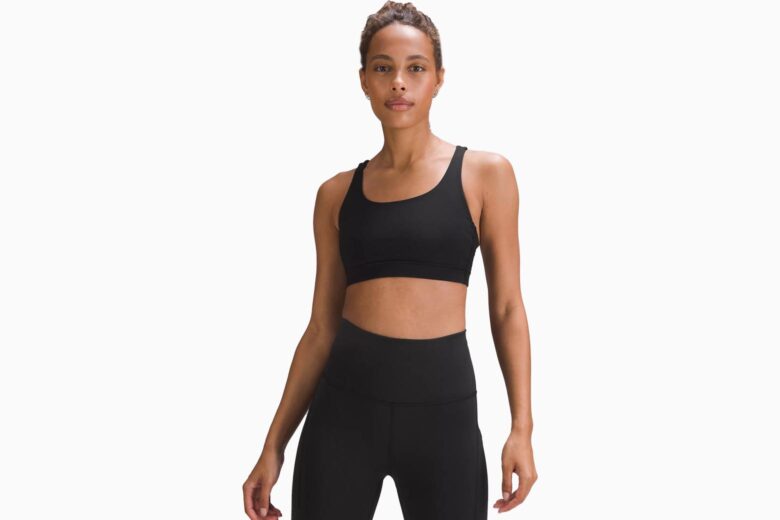 Behind every great workout is a supportive sports bra to cheer you on, and the Energy Bra more than fits the bill. Classic in shape and flattering in fit, this timeless bra fuses optimal support with sensual style thanks to the strappy-back detail. Made with a touch of Lycra fibers for the ultimate stretch, we promise you'll feel limitless while you flow through those asanas.
| | |
| --- | --- |
| Feels like: | Embodying your most free-spirited self. |
| Best for: | Boundless movement and fuss-free support. |
Hotty Hot High-Rise Lined Short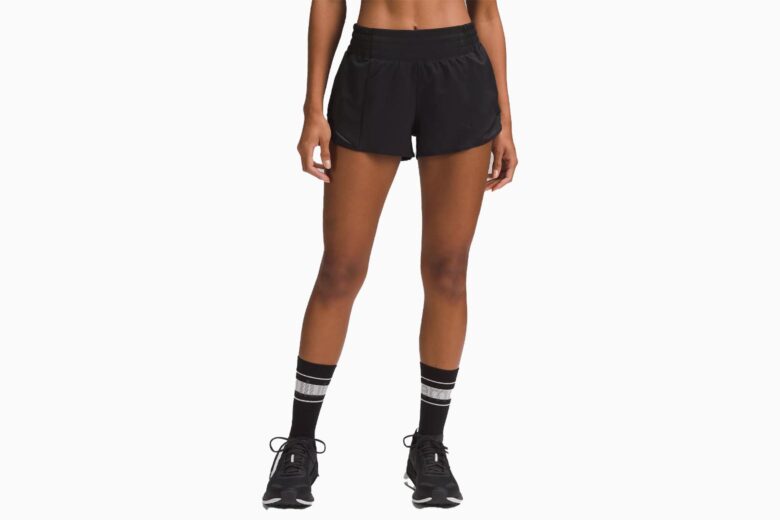 Let's keep it short: these cool shorts are nothing short of hot.
If like us, you love feeling that sensational cool air on your skin while you pound the pavement or push-up in the park, the Hotty Hot High-Rise Lined Short is the perfect addition to sunny-day activewear getups. With cooling mesh panels and an easy-breezy fit, these shorts are made for maximum movement and pure liberation while we sweat it out.
| | |
| --- | --- |
| Feels like: | Gliding through a gentle breeze. |
| Best for: | A barely-there feel for limitless freedom. |
For Men
Evolution Short-Sleeve Polo Shirt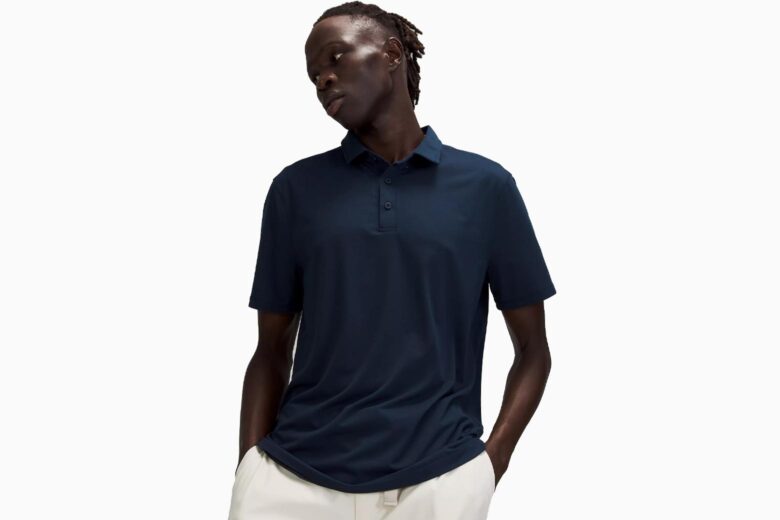 Designed with the charmingly-titled "anti-stink" technology, the Evolution Short-Sleeve Polo keeps us looking clean-cut and smelling just-showered, even after a day of getting those holes-in-one. 
But it's not just for the course: the laidback fit and sharp collar of this versatile polo is excellent for everyday wear and weekend wear, too. The enduring cut transcends trends, and we love that we can pair it with whatever bottoms we wish—be they smart chinos or ripped jeans.
| | |
| --- | --- |
| Feels like: | As cool as crisp new bedsheets. |
| Best for: | Fresh-as-a-daisy feel, all day long. |
Drysense Short-Sleeve Shirt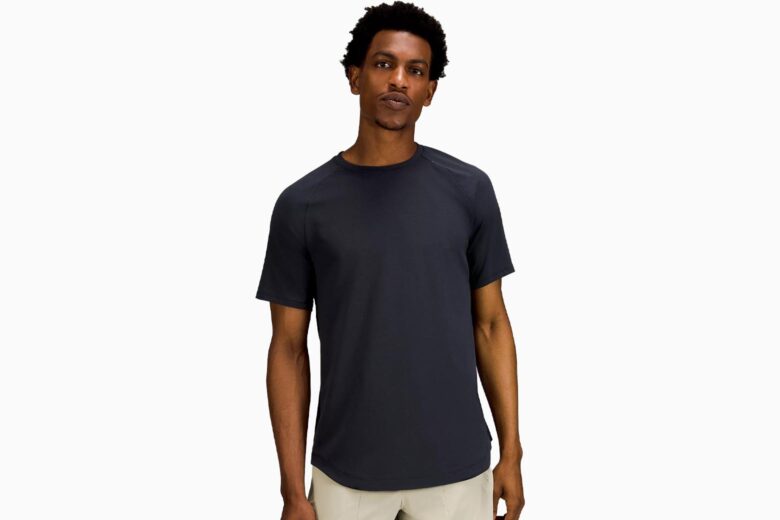 Engineered with hard-hitting training sessions in mind, the Drysense Short-Sleeve Shirt takes simplicity and elevates it. The sweat-wicking and anti-cling qualities mean we look freshly-dressed even after an hour with our tough-love PT. While the classic fit wouldn't look out of place if we decided to head out to a bar for a post-sweat pint.
| | |
| --- | --- |
| Feels like: | Super-soft and sumptuously supple. |
| Best for: | Moving from training session to town—no fit change necessary. |
City Sweat Pullover Hoodie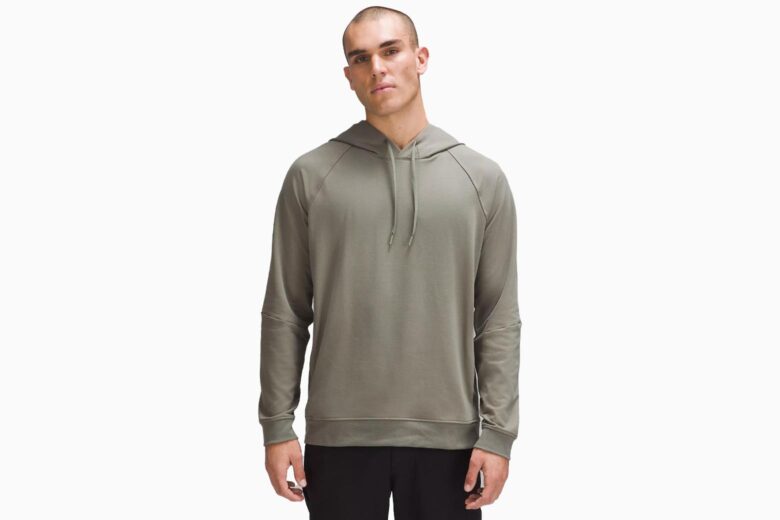 At first glance, the City Sweat Pullover Hoodie may seem run-of-the-mill. But upon closer inspection (and a quick try-on), and you'll see it's far from it.
Woven from breathable French terry fabric and with subtle secrets like hidden media and coin pockets, this pullover shines brighter than the rest. We particularly like the articulated sleeves, giving us unrestricted movement for those bench-presses and one-arm pushups.
| | |
| --- | --- |
| Feels like: | A bear hug from your best friend. |
| Best for: | A mindful take on a closet cornerstone. |
Commission Classic-Fit Short 7″ Warpstreme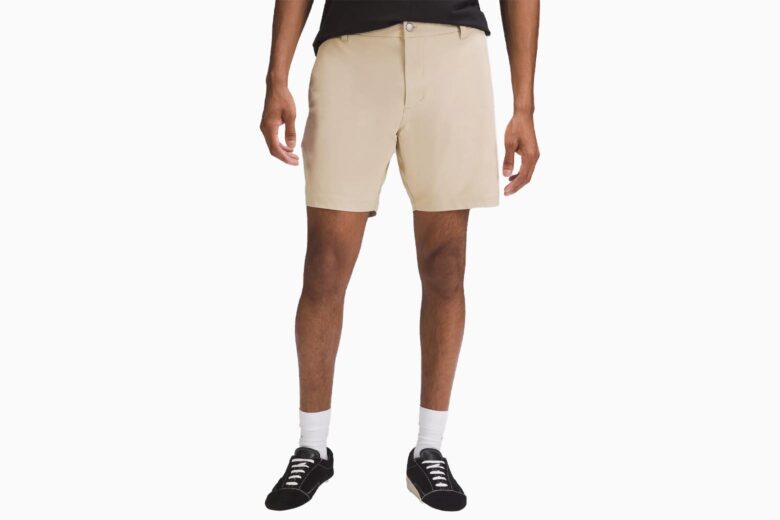 We feel the best version of ourselves every day, no matter what it entails, armed with the Commission Classic-Fit Short 7″ Warpstreme shorts. Wrinkle-resistance and shape-retention ensure we look forever sharp, whether we're emerging from a 3-hour drive or a 40k cycle. The chino-style cut travels well beyond the gym, and nobody will bat an eyelid if you turn up to pre-drinks rocking these with a pair of white sneakers.
| | |
| --- | --- |
| Feels like: | As light and airy as your most carefree summer weekend. |
| Best for: | Standing strong and sharp through a hectic schedule. |
Pace-Breaker Liner-Less Short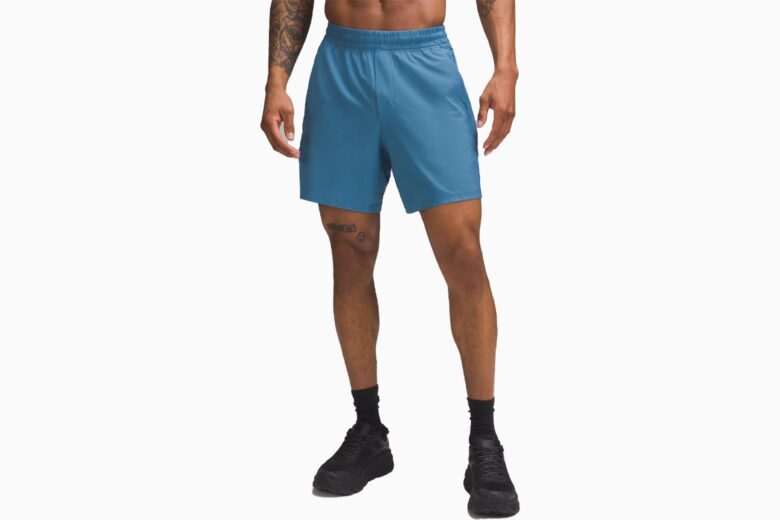 Train like an Olympian in the Pace-Breaker Liner-Less Short, designed to give our personal best room to grow. The ultra-soft inner waistband, spacious thigh and hip fit, and low-bounce pockets combine to offer the most effortless feel, so we can tackle, train, or take a technical time-out in pure unadulterated comfort. And we do love the sound of that!
| | |
| --- | --- |
| Feels like: | Fluttery-fine with a fresh touch. |
| Best for: | Star-quality performance on the track and field. |
ABC Classic-Fit Pant 32″ Warpstreme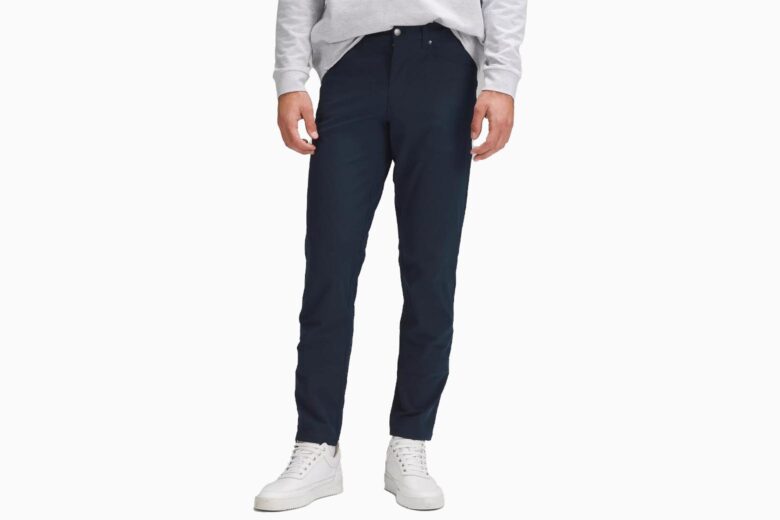 An exercise/everyday hybrid, the ABC Classic-Fit Pant 32″ Warpstreme is men's athleisure at its finest. Finished with subtle (but very much appreciated) additions to make our day as comfortable as possible, these pants are quiet heroes of our day-to-day wardrobe. Featuring an ergonomic gusset, wrinkle-resistant fabric, and secure pockets to keep our everyday essentials handy while we mission around, we are set for anything in these.
| | |
| --- | --- |
| Feels like: | Smooth and unrestrictive; born ready to bounce. |
| Best for: | Keeping prepped for everyday spontaneity. |
Source link